Texas A&M 2001/ Nursing School 2007
Eagles Concert 2002 / Fondren OR 2010
Today, July 4, 2011, I am writing with an extremely heavy heart. On June 22, we lost our beloved Shawn, at 33 years young, while he was sleeping in his apartment in Cypress, Texas; without warning, and only God knows why. Shawn was such a huge part of so many lives and he was an integral part of the spirit of this website. I feel compelled to create this page (or pages ) for all of us who loved him. Maybe it will help us with the mourning process. I think we need all the help we can get. Moreover, I hope this will help us celebrate HIS life and help us all realize how much better of a person we all are because of how Shawn touched each of our lives.

In Shawn's honor, I want to dedicate these pages to all of you: family, friends, co-workers, patients, and mentors. I think it would be safe to say that we would all fall into the category of "his students" because we have learned so much because of him.

I would also like to send a special "Thumbs Up" to Carlos Montoya. He performed his first funeral for his best friend and did an outstanding job. That took a tremendous amount of courage, discipline, and above all.......faith. God Bless you Carlos.

A Special Thanks
Amidst the devastation and sorrow, I wanted to mention a few of the people who helped make this such a wonderful tribute to Shawn:
To Shelby, CaLae', Kenneth, & John Kane for sharing their heartwarming stories.
To Charles & Melissa for the "Aggies 1876" T-shirts.
To Robert & Regina for the A & M car flags.
To Joseph for the great photos and Aggie Band music.
To Tami for the wonderful photo wreath.
To Hillier Funeral Home for their accommodating sincerity, compassion, and understanding.
To everyone at The Methodist Hospital. They chartered a bus and many drove from Houston. They really are the family we never met until now....thanks to the love for Shawn.
To my loving sister, Janice, for securing the ultimate resting place for our Shawn, The Aggie Field of Honor with the perfect view of Kyle Field.

I wish I had room to list everyone because it was everyone that made it such a tremendous tribute. Also, the Dixie Chicken allowed us to have our own tribute and even "carve his name in the wood at the Chicken". And last but not least, I was told that there was even a Lone Star Beer truck that was seen on the procession route. Only for Shawn!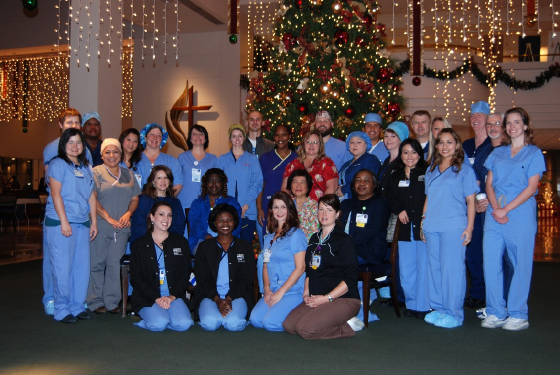 Fonden OR The Methodist Hospital Houston
Visiting Mom

The day after Shawn's funeral, Molly and I had to go to Lampasas to take care of some work issues and I was returning to Bryan later that evening. During my return I decided to visit Mom's grave and hope I could make it before sunset. That was not to be. When I pulled up, I left the van running and the lights on. They had just cut the grass and the headstones were still covered with cuttings. I brushed off the grass on Mom's headstone and started to talk. Talk led to tears, tears led to ranting. "This is so unfair! This is not right! Why! Why! Why now!"

In the middle of my ranting, a small breeze kicked up. Out of the corner of my blurred left eye, I saw a HUGE shadow and it startled me. No, it frightened me like I had never been frightened before. I turned around, wiped my eyes, and saw nothing. Then I noticed that an American flag on a grave was flowing from the breeze. It was close to my headlights, so it cast a HUGE shadow. Being this frightened cleared my mind from the ranting.

When I turned back to Mom's grave, I did not say a word. I felt exhausted and was trying to regain my composure. At this point a very strong thought entered my mind. There were no voices, but the thought had some key 3rd party words. The thought was: "Shawn was in the beginning stages of having heart problems and 'we' were not going to let him suffer like 'I' did". It sounds to me that this was coming from Mom but there were no voices and who is the 'we'. I can't find the words to describe how strong this thought was. Mom loved Shawn so much. Many a time she told me that she wanted to live long enough to see him graduate from A & M. She accomplished her goal and she was so proud.

As of the day I am writing this, July 22, 2011, one month has passed and we have not heard the final report from the medical examiner. When we do, I hope that it will show the merit of this thought, true or false. If this is true, so be it, I will accept it. But the truth is that I am selfish. I don't like it, I don't agree with it, I don't want him to leave us, and look at where he loved to work; the finest heart center in the world. The irony of it all.


August 24, 2011

Janice heard from the medical examiner today and it happens to fall on the 44th anniversary of our fathers' funeral in 1967. Without using medical terms, it appears that Shawn died from an enlarged heart. We also heard that it could be called SADS. I have never heard of this, but it is similar to SIDS. They call it "Sudden Adult Death Syndrome" and it appears to happen most often to young males in their early thirties. Shawn was 33. It's clear to me that the thought I had at Mom's grave was from her. The bottom line:

'Shawn's heart was TOO BIG, in EVERY sense of the word.'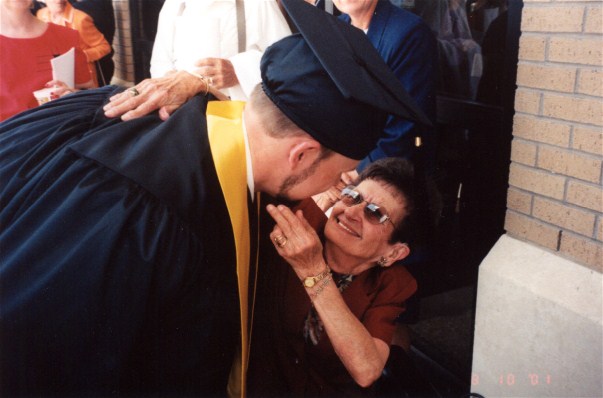 And Then There Is The MUSIC!
We Bleed Maroon - Granger Smith
Granger is an Aggie, Class of '02. The drummer in this song is Michael Holleman. I have known Mike since high school in the 70's. At different times, in different bands, we both have played drums with Shawn's dad back in the 70's. Shawn loved A & M and Texas music. This song is so appropriate. Just click the "play" button on the player below. You can also click the smaller photos to see a larger version.
Click the Play button below to hear "We Bleed Maroon".
Click the Play button below to hear "We Bleed Maroon" recorded live from the Dixie Chicken in College Station, TX.
| | | |
| --- | --- | --- |
| | | |
Ballad of Rosalie - Cody Canada
Shawn had introduced me to Cody Canada back in 2005. As seen in the prior pages, this has been very special for our family. He also kept me educated on Stoney LaRue, Red Dirt Music, and the new Texas music scene. Janice had asked me to go to Houston with her to gather some of Shawn's belongings and to drive his car back to Bryan.
When I got in his car and started it, this song was playing in his CD player. I had not heard it before because it had just been released the day before he passed. Also, there was another copy in his DVD player and when I talked to Trent, it appears that this was the last music he listened to at home and in his car.
Almost 2 weeks later, on 7/6/11 (I'll try to explain the significance of the date later), I had just got off work in Lampasas. I got in my truck, started it up, and this song was playing on the local radio station. It was the first time that I had heard it on ANY radio station and it took me back to starting Shawn's car. I am not sure what it means, if anything, but I thought it was worth sharing. Maybe Shawn sent it to me.
Click the Play button below to hear "Ballad of Rosalie".
Peace On Earth - Bo Phillips
The very next day (July 7, 2011) after I heard the Ballad of Rosalie on the radio, I heard this song. It made me think SO MUCH of Shawn and our trip to his house on the Guadalupe on Memorial Day in 2008. We went to see Cross Canadian Ragweed and then had a wonderful time on the river. I had not heard of Bo Phillips and had not heard this song. I was hoping the DJ would tell who it was and he did. I wrote the information down and when I got home I looked him up on the internet, opened an itunes account, and downloaded his entire CD called "Bo Phillips Dirt Road". Come to find out that he is Stoney LaRue's older brother! Shawn is still sending them to me.
Click the Play button below to hear "Peace On Earth".
Friends Like You - Bo Phillips
I had to include this song. Shawn had so many wonderful, wonderful friends that are so much more than just friends. I don't have pictures of all of you, but below you will see a few. Before listening to this, you may want to get you a Lone Star. Because if you can relate to this song, if this song touches you, raise that Lone Star! This song is for you and Shawn. You know who you are. God Bless you all.

Click the Play button below to hear "Friends Like You".
Galleywinter - Ryan "Tank" Hargrave
John Kane sent me the link to this wonderful article and I have tried to copy and post it here just in case the link goes away. Just click on the article below and it will open the Galleywinter site in a new window as long as it is still posted. Thank you Mr. Hargrave. I hope to have the pleasure of meeting you one day.
Numbers: 11, 13, & 22
For some reason, these numbers have had a profound affect on my life. Why? I don't have a clue. What do they mean? Again, I'm clueless. I'm not saying they are good or bad, but they are there. Whenever an event happens, I tend to look for these numbers or a combination of numbers to add up to these. Some say I'm looney, just looking for something, or it doesn't mean anything. Maybe that is true. Sometimes other numbers are more prevelent, but these seem to be the ones I look for. I have made some mention of it on the previous pages and above in the Ballad of Rosalie. So, let me try to give you some examples and you can judge for yourself. The reason I am putting this in now is because it is still happening with the passing of Shawn.

I was born on August 11.
Daddy passed on August 22, 1967, 6+7=13. I was 13 years old.
Shawn passed on June 22, 2011. I am 56 now. 5+6=11.
Mom passed in 2002, 20+02=22. She was 76, 7+6=13. I was 47. 4+7=11.
Mom passed in 2002, Mamaw(her mother) passed in 1989. 13 years apart and they both were
buried on March 4. Mom was 76, Mamaw was 94. Each age adds up to 13.
Shawn graduated from Texas A & M on 8/11/2001. 8+11+2+0+0+1=22
This happened to be my 47th birthday. 4+7=11. Mom was 76. 7+6=13
My favorite aunt, Leora Malone, passed on 11/13/2009. 2+0+0+9=11.
Shawn's apartment number was 6113. There is the 11, the 13, and 6+1+1+3=11.
Those wonderful "Aggies 1876" t-shirts. A & M was founded that year. 1+8+7+6=22.
The day I heard Ballad of Rosalie on the radio was 7/6/2011. 7+6=13, and there is the 11.
Our house number in Shreveport was 1911, in Bryan, 3411.

This is not all but I think you get my point. Am I looney? Maybe. At this point in my life, I'm not sure it matters much or maybe it's a good thing! For some reason I always look for the numbers after the fact, never before.